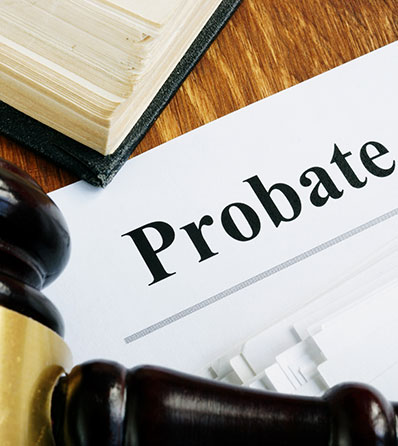 Probate Litigation: Advocating for Your Rights in Estate Matters
Disputes arising from estate matters can be emotionally and financially draining for everyone involved. That's why our team of experienced probate litigation attorneys is here to help you navigate the complexities of the probate process and protect your rights as a beneficiary or executor.
Our Services
Probate litigation involves resolving disputes related to the administration of an estate. Our attorneys have the expertise to represent clients in a variety of matters, including:
Will contests
Breach of fiduciary duty claims
Claims of fraud or undue influence
Disputes over the interpretation of wills and trusts
Disputes between beneficiaries and executors
How We Can Help
Our probate litigation attorneys are dedicated to advocating for your interests and achieving the best possible outcome for your case. We will work with you to develop a strategic plan tailored to your unique circumstances, including:
Conducting a thorough investigation of the facts and circumstances of your case
Representing you in court proceedings, including hearings, trials, and appeals
Negotiating with opposing parties to reach a settlement
Providing guidance and advice throughout the probate process
We understand these issues can be a difficult and stressful experience, which is why we are committed to providing compassionate and personalized legal representation to each of our clients. We will keep you informed every step of the way and work tirelessly to protect your rights and interests.
Contact Us
If you are involved in a probate dispute or require assistance with estate matters, don't hesitate to contact Kruse Law, LLC today. Our experienced probate litigation attorneys will provide you with the guidance and representation you need to achieve a successful outcome. Call us at (314) 333-4141 to schedule a consultation.