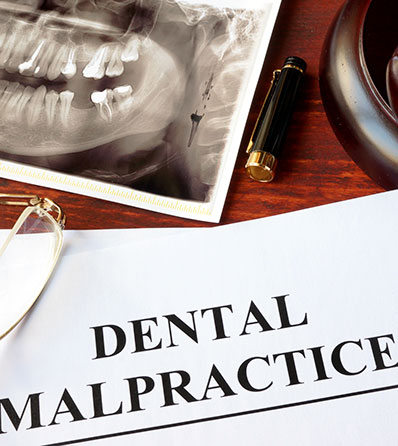 Dental Malpractice
If you have suffered harm or injury as a result of negligent dental care, you may be entitled to compensation for your losses. At Kruse Law, LLC, we are committed to helping victims of dental malpractice seek justice and hold negligent dental professionals accountable for their actions.
Our Legal Services
We provide a range of legal services including:
Investigating and analyzing the facts and dental records related to the malpractice
Working with dental experts to establish the standard of care that should have been provided
Filing claims and lawsuits against the responsible parties
Negotiating settlements with insurance companies
Representing clients in court
We understand that these malpractices can cause physical pain, emotional distress, and financial hardship. Our experienced attorneys will work closely with you to understand the specific circumstances of your case and develop a legal strategy that is tailored to your needs.
Examples of Dental Malpractice
The malpractices can take many forms, including:
Failure to diagnose or treat oral cancer
Failure to diagnose or treat periodontal disease
Failure to properly diagnose and treat a dental condition
Performing unnecessary dental procedures
Causing nerve damage during a dental procedure
Using defective or dangerous dental products or materials
If you believe that you have been the victim, it's important to seek legal advice from an experienced attorney as soon as possible.
Contact Us
If you or a loved one has been the victim of dental malpractice, contact Kruse Law, LLC today at (314) 333-4141 to schedule a free consultation with one of our experienced attorneys. We will fight to protect your rights and help you recover the compensation you deserve.