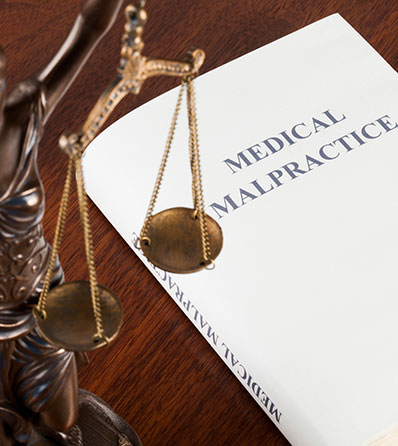 Medical Malpractice
Medical malpractice occurs more often than you would expect. If you or a loved one has been the victim of medical malpractice, you may be entitled to compensation. Rarely will a defendant doctor or medical facility settle a medical malpractice case unless a lawsuit is filed against them. When you are injured due to medical malpractice, you need a strong and experienced advocate on your side. At Kruse Law, LLC, we understand the devastating effects that medical negligence can have on individuals and families. That's why we're dedicated to helping victims seek justice and fair compensation for their injuries.
Our Legal Services
We provide a range of legal services including:
Investigating and analyzing the facts and medical records related to the malpractice
Working with medical experts to establish the standard of care that should have been provided
Filing claims and lawsuits against the responsible parties
Negotiating settlements with insurance companies
Representing clients in court
We understand that each case is unique and requires individual attention. Our experienced attorneys will work closely with you to understand the specific circumstances of your case and develop a legal strategy that is tailored to your needs.
Compensation for Medical Malpractice
Victims may be entitled to compensation for a variety of damages, including:
Medical expenses
Lost wages
Pain and suffering
Disability
Disfigurement
Loss of enjoyment of life
Our attorneys will work tirelessly to ensure that you receive fair compensation for your injuries and losses.
Contact Us
If you or a loved one has been the victim of medical malpractice, it's important to act quickly to preserve evidence and to minimize further damages. The statute of limitations for medical malpractice claims in Missouri is generally two years from the date of the injury. Contact Kruse Law, LLC today at (314) 333-4141 to schedule a free consultation with one of our experienced attorneys. We're here to help you get the justice and compensation you deserve.