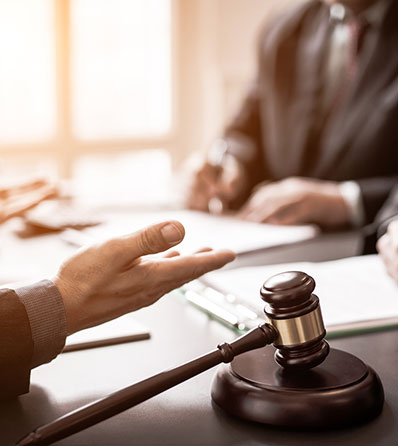 The Practice Areas of Kruse Law, LLC
Kruse Law, LLC is a highly experienced law firm in Chesterfield, MO, offering diverse legal services. With expertise in personal injury, dental, medical malpractice, employment law, and business law our dedicated team delivers dependable and comprehensive legal solutions.
Auto Accident Claims and Litigation
We are skilled litigators who represent clients in a auto accident claims and litigation. We have the expertise to handle complex legal issues and will work tirelessly to protect your rights and interests.
Medical Malpractice
If you have been a victim of medical or dental malpractice, our experienced attorneys can help you hold the responsible parties accountable. We have a proven track record of successfully representing clients in malpractice cases and will fight for your rights.
Personal Injury and Personal Injury Litigation
If you have been injured due to someone else's negligence, we are here to help. Our team of personal injury attorneys has a proven track record of successfully representing clients in personal injury cases, including auto accidents, medical malpractice, and more. We will fight for your rights and ensure that you receive the compensation you deserve.
Probate Litigation
Our probate litigation attorneys are skilled in handling complex disputes that arise during the probate process. We understand that these disputes can be emotionally charged and will work to find a favorable outcome for all parties involved.
Workers Compensation
If you have been injured on the job, our workers' compensation attorneys can help you navigate the complex process of filing a claim and receiving benefits. We will work tirelessly to ensure that you receive the benefits you deserve.
Estate Planning
At Kruse Law, LLC, we understand that estate planning can be overwhelming and complex. That's why we offer expert legal guidance and support to help you navigate through the process with ease. We'll work closely with you to understand your unique needs and develop a customized estate plan that meets your specific goals.
Contact Us
Contact us today at (314) 333-4141 to schedule a consultation with one of our expert attorneys for anything from estate planning, to workers compensation, probate litigation and more. We look forward to providing you with the legal support you need.