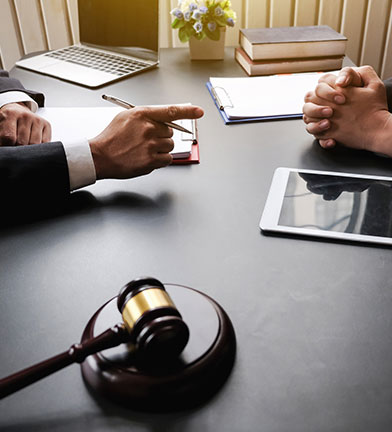 Our Blog: Personal Injury Litigation, Legal Information, and More
Our blog is dedicated to providing you with valuable information about personal injury, common legal issues, and legal tips to consider. We understand that the legal process can be a complicated and emotional process, and we are here to help guide you through it.
What Our Blog Covers
Our blog covers a wide range of topics, including:
The injury claims process and how it works
Common issues that arise in probate litigation
How to manage your medical treatment
How to properly set up your estate
The importance of having a solid legal representation in place
We believe that by providing you with this information, we can help you understand your legal rights and make informed decisions about your case.
Why You Should Read Our Blog
Probate litigation can be a complex and overwhelming process, but it doesn't have to be. Our blog is designed to provide you with the information you need to make informed decisions about your case. Here are just a few reasons why you should read our blog:
We have over 35 years of experience in the legal industry, and we are experts in the field.
We provide clear and concise explanations of complex legal concepts.
We offer practical advice on how to navigate the litigation process.
We are committed to helping our clients achieve the best possible outcomes in their personal injury litigation cases.
Contact Us Today
If you need help with personal injury, claims, and more, don't hesitate to contact Kruse Law, LLC. Our experienced attorneys are here to guide you through the process and help you achieve the best possible outcome for your case. Call us today at (314) 333-4141 to schedule a free consultation, and let us help you protect your legal rights.