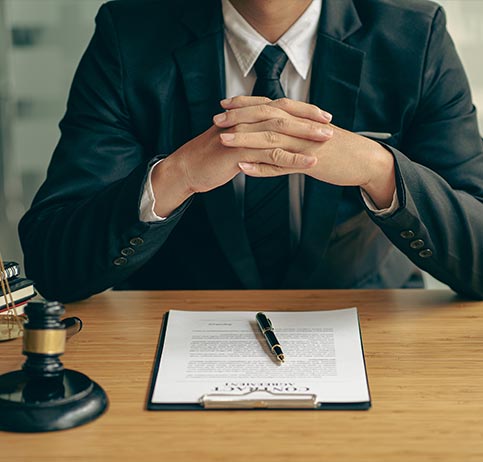 Welcome To Kruse Law, LLC – Your Legal Experts in Chesterfield, MO
Welcome to Kruse Law, LLC, your professional, results driven legal experts. Our attorneys have over 35 years of experience and are dedicated to providing dependable legal solutions to clients in Chesterfield, MO and the surrounding areas. We pride ourselves on going above and beyond to deliver the best results for our clients.
Our Specializations
At Kruse Law, LLC, we specialize in a range of legal practice areas, including:
Personal injury and personal injury litigation
Auto accidents
Medical malpractice
Workers compensation
Real estate
Estate planning
Probate litigation
Dental malpractice
Our attorneys have the knowledge, experience, and expertise needed to handle complex legal matters in these areas. We work closely with our clients to understand their unique situations and provide them with personalized legal services to help them achieve their goals.
Why Choose Us?
When you choose Kruse Law, LLC, you can expect:
Personalized attention from our expert attorneys
Clear and honest communication throughout the legal process
A proven track record of success in complex legal matters
Comprehensive legal services tailored to your needs
A commitment to achieving the best possible outcome for your case
We understand that legal issues can be stressful and overwhelming. That's why we are dedicated to providing our clients with the support, guidance, and expertise they need to navigate through the legal process with confidence.
Contact Us Today
If you need legal assistance in personal injury, auto accidents, medical malpractice, workers compensation, real estate, estate planning, probate litigation, or dental malpractice, don't hesitate to contact Kruse Law, LLC. We offer a free initial consultation to discuss your case and help you understand your legal options.
Call us today at (314) 333-4141 to schedule a consultation with one of our experienced attorneys. Let us help you navigate through the legal process and achieve the best possible outcome for your case.