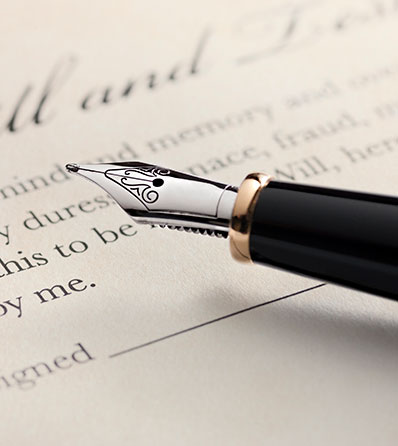 Estate Planning
Planning for the future is an essential part of ensuring that your loved ones are taken care of when you are no longer around. At Kruse Law, LLC, we provide comprehensive estate planning services to help you create a plan that protects your assets and provides for your family's future needs.
Our Estate Planning Services
Our experienced attorneys can help you with issues that include:
Creating a will
Establishing trusts, including living trusts and irrevocable trusts
Drafting power of attorney and healthcare directives
Assisting with business succession planning
Providing guidance on minimizing estate taxes
We understand that estate planning can be a sensitive and emotional process. Our attorneys take the time to listen to your concerns and help you create a plan that reflects your wishes and meets your family's unique needs.
Why Estate Planning is Important
It is essential for several reasons, including:
Protecting your assets and ensuring they go to the intended beneficiaries
Minimizing estate taxes and other costs
Providing for your family's financial needs after you are gone
Ensuring that your healthcare wishes are respected if you become incapacitated
Creating a plan for your business succession
By taking the time to plan ahead, you can provide peace of mind for yourself and your loved ones, knowing that your affairs are in order and that your wishes will be carried out.
Contact Us
If you need assistance, contact Kruse Law, LLC today at (314) 333-4141 to schedule a free consultation with one of our experienced attorneys. We will work closely with you to understand your goals and develop a plan that is tailored to your unique needs.