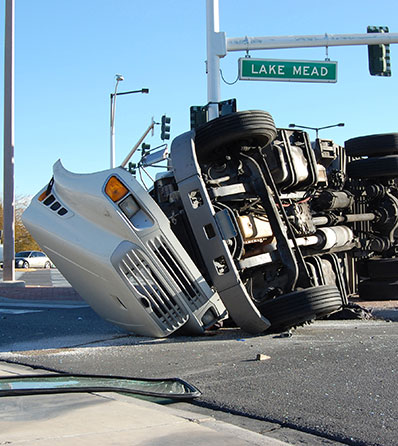 Truck Accident Lawyers in Clayton, Missouri
Have you been hurt in a truck accident in Clayton, Missouri? Have you and your loved ones suffered as a result of a truck driver or truck company's actions behind the wheel? If this describes your situation, you may have a truck accident claim and may be able to seek damages for your losses. Truck companies and drivers can be held responsible for paying your medical bills, lost wages, and pain and suffering damages if they were negligent for your crash. Truck companies are also required to have high limit insurance policies in place to insure them in the event of an accident. While truck insurance companies have a responsibility to compensate victims for their losses, sometimes these companies might use special formulas or estimates to determine the value of a claim, and these estimates may not always reflect your actual losses. Truck accident claims can be complex because truck companies are required to abide by stricter laws. Truck accidents can be more serious and can result in more serious injuries and even deaths. Finally, many stakeholders may be responsible for damages after an accident. Kruse Law is a truck accident law firm in Clayton, Missouri who may be able to assist you if you or a loved one were hurt in a truck accident. Our firm offers free consultations to those who have been injured. Contact us today to learn more. We can offer you a clear roadmap forward and an honest assessment of your case.
Factors that Affect Truck Accident Claims in Clayton, Missouri
Many factors can affect the complexity of your truck accident claim in Clayton, Missouri. Truck companies are regulated by strict federal laws. Furthermore, truck accidents can involve serious injuries, multiple stakeholders, and complex issues. What are some factors that can impact your truck accident personal injury claim?
Truck Laws. If a truck company or driver violated federal trucking laws, the company or driver may be held negligent for your injuries and losses. Truck companies are required to abide by many strict laws. These include:

Federal Hours of Service Laws. These laws govern how long a driver can operate a vehicle in a given day. When drivers remain behind the wheel longer than they are permitted, they can be fatigued. A truck accident lawyer like Kruse Law in Clayton, Missouri can review shipping schedules, trucking logs, and company practices to determine whether a truck driver may have violated the law before your crash.
Maintenance Requirements. Truck companies are required to properly maintain their vehicles. When they fail to do so, accidents can occur. A blown tire or a failed brake on a truck can mean far more serious consequences than when this same event occurs with passenger vehicles.
Truck drivers are required to pass medical exams and hold proper licensure in order to drive a truck. When truck companies fail to properly vet the drivers they hire, accidents can occur. You may be entitled to seek damages if a truck driver's actions resulted in your crash.
Weight and load limits. Truck companies are required to properly load their trucks and to follow load limit laws. When trucks are overloaded, they can pose a greater hazard to other road users. Overloaded trucks are more prone to tipping, jackknifing, and other accidents.

Serious Injuries. Truck accident victims are more likely to suffer more serious and disabling injuries in truck accidents. This means that the claims might be higher. When claims are higher, truck companies and drivers may fight harder to avoid having to settle or pay. This is why victims of serious truck accidents need the help of a truck accident lawyer like Kruse Law in Clayton, Missouri.
Multiple Stakeholders. When a truck accident happens, the driver alone may not only be at fault. Multiple parties may have played a role in the crash. Truck companies might have failed to maintain their vehicles. Shippers might have demanded unreasonable schedules. Insurance companies may be responsible for settling a claim. Seeking damages following a truck accident can be complex. This is why it can be helpful to have Kruse Law, Clayton, Missouri truck accident lawyers on your side helping you seek damages from multiple stakeholders.
These are just some of the factors that can make a truck accident claim more complex. Kruse Law is a truck accident lawyer Clayton, Missouri that can assist you with all aspects of your claim, from identifying responsible parties to helping you seek justice. When truck companies cut corners to save money, innocent people can get hurt. Let Kruse Law help you fight back.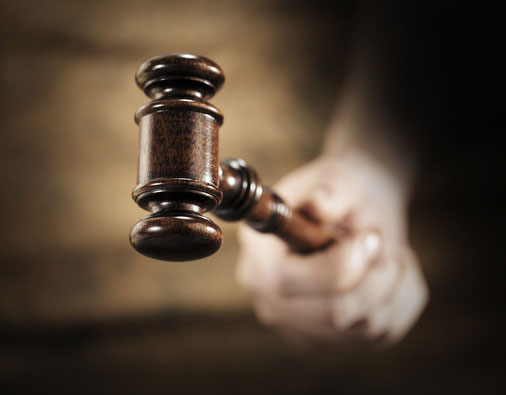 Seek Justice After a Truck Accident in Clayton, Missouri
You may only have a limited amount of time to make a claim under the law if you've been hurt in a truck accident in Clayton, Missouri. Let the truck accident law firm at Kruse Law in Clayton assist you with your claim and help you seek justice. We offer clients a free initial consultation during which we can review your claim and help you seek the justice you may deserve under the law.
A high quality mahogany wooden gavel. Very short depth-of-field.